Your Home in the Heart of Richmond, VA
Situated in the heart of Richmond's historical fan district, The Boulevard Inn is a bed and breakfast that provides luxurious and stylish accommodations paired with top notch amenities and service that will make you feel right at home. Built in 1914, this colonial revival style townhouse will immerse you into the history and culture of Richmond while giving you the comforts of modern design. Just steps out of the front door you will find countless dining and tourist attractions within walking distance to create a truly memorable stay in Richmond. Also, no day will be complete without indulging in the complimentary European style buffet breakfast, served daily in the main dining room!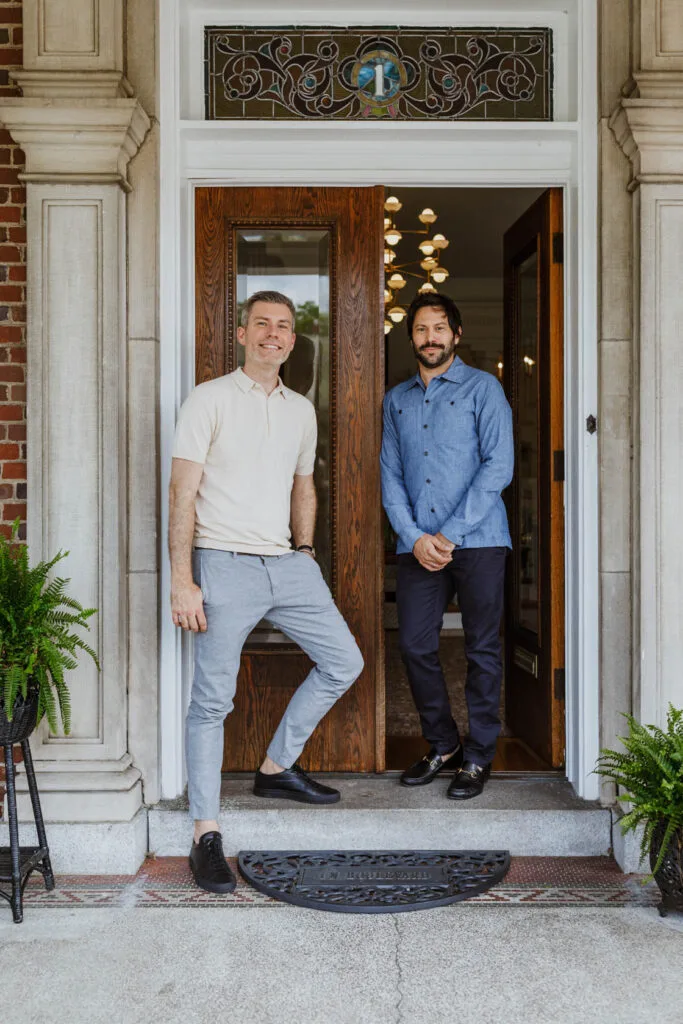 Mitch is a native Richmonder with over 12 years of NYC hospitality experience ranging from hotel management, restaurant marketing/events, and culinary arts. Roni, originally from Puerto Rico, has been working in high-end restaurants since an early age, and has a true passion for making guests feel welcome through superior service and warm hospitality.
Both met in New York City and after many years decided to move home to Richmond to realize their dream of owning and operating a Bed and Breakfast.
The Proprietors, Mitch and Roni, will be available around the clock to answer and anticipate your every need.
Welcome to our home!
All of the rooms at The Boulevard Inn have been designed and decorated to marry the old-world charm of the landmarked historic building we are located in, as well as to modernize the space with comfortable and high-end amenities for the modern discerning traveler.
Luxury & comfort are not mutually exclusive...
From Garnier-Thiebaut linens and robes to CO Bigelow bath and body products, no detail of your stay has been overlooked. A daily gourmet European breakfast, wine and cheese happy hours and special events throughout the year make The Boulevard Inn the proper space to relax and unwind whether traveling for business or pleasure.